This book is really a companion, as it is the ABC of the methods used in service designing. But We suggest you read this one first, before studying about the real deal, as you learn about these approaches, later on in the book "This is Service Design Doing", you will learn about how to really use them, and why.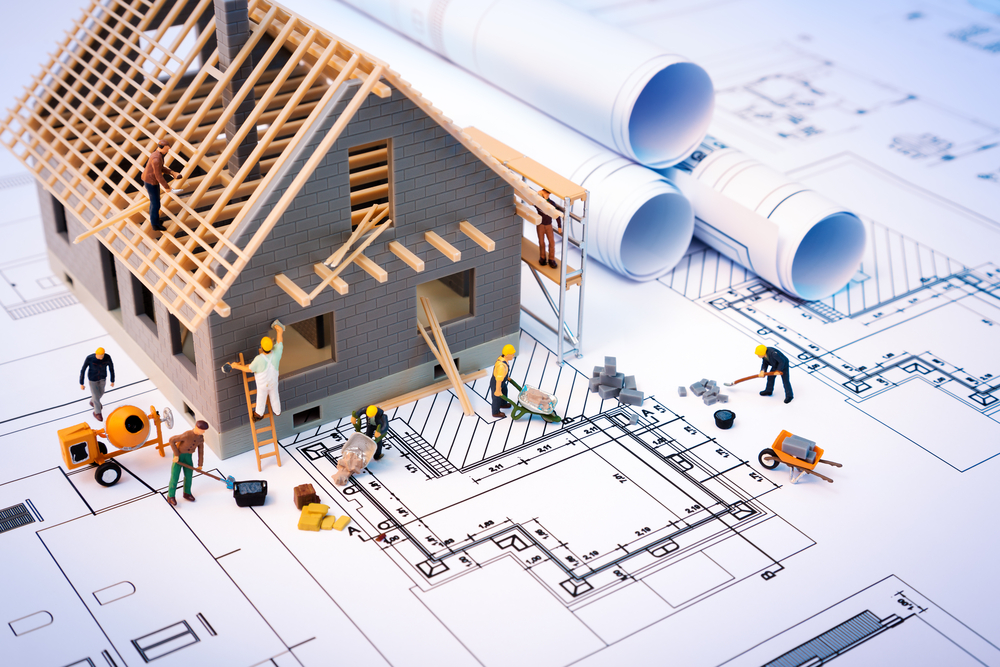 Research Methods
What's the point of research In service design? Research is used to understand the clients, the unfamiliar subject, specific context, experiences of people involved and their connections to each other.
Collecting data can be in digital form or manual way, and mostly quantitative, but in service design qualitative methods are the most commonly used one which are categorized as below:
Desk research

Preparatory research: Before starting the real work, you should prepare with learning about the field and everything yourself, beforehand.
Secondary (Desk) research: "The main purpose of desk research is to check whether the research regarding a topic or research question already exists and to formulate a research question more precisely and identify promising methods of data collection, visualization and synthesis".

Self-ethnographic approaches

Autoethnography: It helps the researcher to interpret behaviors and conduct interviews easier.
Online ethnography: The researchers understand the way people interact in online communities.

Participant approaches

Participant observation: It is used to observe participants actions while they are aware of the observer.
Contextual interviews: It is used to observe the needs and expectations of participants in certain situations.
In-depth interviews: This method is used to learn about the underlying motivations of the participants.
Focus groups: The classic way to see how a group would respond to certain topics in informal situations.

Non-participant approaches

Non-participant observation: This method is used to smoothen the biases in other methods and understand the difference between what participants say and do.
Mobile ethnography: It's a collection of self-ethnographies using mobile devices.
Cultural probes: A kind of self-documenting of participants, using a package with instructions so the researcher understands cultural boundaries.

Co-creative workshops

Creating personas: "Using the know-how of a group of invited participants to create a set of personas".
Journey mapping: Creating different journey maps or blueprints using knowledge of different groups of invited participants.
System mapping: Using the knowledge and expertise of invited participants and your own qualitative data to make system maps.
Before starting a research you should know the reason behind your research, the steps, the requirements, the participants and the number of them, the researcher team, triangulation, the duration, the type of outputs and the kind of data you want.
Methods of data visualization and analysis
This section provides a variety of research methods to collect data, to visualize, synthesize and analyze this data.
Building a research wall: visualizing the collected data on a wall to identify the patterns and sharing it with others.
Creating personas: Making a fictional person as a representative of a certain similar group to test ideas and prototypes, using a collection of different approaches.
Mapping journeys: Visualizing an overview or details of different stories of personas experiences, which can include, steps and stages.
Mapping systems: Visualizing the environment around different systems with a clear focus for different purposes.
Developing key insights: Identifying and summarizing initial findings in any stage of research and making them actionable to be used as a reference in project teams later on.
Generating jobs-to-be-done insights: Outlining what customers want as an outcome when they use the services or products in certain situations.
Writing user stories: Like Jobs-to-be-done, summarizing what users want as the outcome of a certain action, but is used in software development.
Compiling research reports: Writing a report which should include research process, key insights, raw data and visualization of personas and maps that should be easy to understand.
Ideation
Initiating ideas connects insights from research to prototyping. Ideation helps to jump prototyping faster. There are some methods introduced to create, clarify and select ideas.
Pre-Ideation

Slicing the elephant and splitting the ideation challenge: different approaches to split an ideation into smaller more manageable subunits.
Ideas from future-state journey mapping: creating new individual ideas to be prototyped or used later.
Ideas from future-state system mapping: it also helps creating new ideas be deepend, diversified or prototyped.
"How might we…?" questions from insights and user stories: It create different ideas rooted in the research.

Generating many ideas

Brainstorming: The most common and fast method to generate ideas.
Brainwriting: This method produces more ideas than brainstorming but develops less energy because it requires silence and more thinking.
10 Plus 10: It helps to generate many sketches with some depth.

Adding depth and diversity

Bodystorming: Other than generating ideas, it also reveals problems quickly. It is faster that investigative rehearsal
Using cards and checklists: It helps prioritizing the important ideas and also gives insights.
Ideation based on analogies and association: With using existing solutions you can make problems more manageable.
It's better to break down the decision-making process into stages and select one or more methods from each of the following categories:
Understanding, clustering, and ranking options

Octopus clustering: It's a quick method to make random ideas into clusters.
Benny Hill sorting "Thirty-Five": An energetic way to choose the interesting ideas from a group of possibilities.
Idea portfolio: a visual representation of arranged ideas.
Decision matrix: A numerical evaluation of ideas mostly used by analytical thinkers.

Reducing options

Quick voting methods: Different quick ways to understand how the majority of users feel without having a long discussion.
Physical commitment: These methods help you decide which ideas to work next.
For selecting right methods you should know: the scope of ideation, the materials and experiences you are going to use with the participants, the way you're going to manage the ideas and split them, the contributors and the steps in which each contributor shall join, the duration and loop of this phase, the type and number of ideas to move to prototyping, and when you should stop ideating.
Prototyping Methods
The methods introduced here, help you to prototype almost any kind of service or product and do not need any special skills and can be used quickly. You should choose a few different methods when prototyping so you can validate the value, the perspective and touchpoints. It also allows you to move any concept to the point where you can decide on which people you will need for which part of the project. Other than these, while prototyping a load of new ideas will come to you.
Prototyping service processes and experiences

Investigative rehearsal: a way flexible method to be used at different stages of designing to explore interactions and develop new strategies

"Rules of Rehearsal:

Doing, not talking.
Play seriously.
Use what you have."

Subtext: The process where you can read between the lines and understand what the characters' thoughts really are, to create opportunities and value.

Rolling subtext: Someone shall speak aloud the unspoken thoughts of one of the characters
Subtext chains: It helps to generate questions to move forward and also create value.

Desktop walkthrough: It helps simulate a service experience, identifying important elements and problems.

Prototyping physical objects and environments

Cardboard prototyping: 3D cheap mock-ups in different sizes to validate main purpose and role of any object or environment

Prototyping digital artifacts and software

Rehearsing digital services: rehearsal sessions lets you understand "the interaction patterns, behaviours, processes and user motivations" and how to add value to the service
Paper prototyping: a quick, cheap, lo-fi method to test interfaces and make early prototypes
Click modeling: lo-fi way of making the first prototype interface using a prototyping app.
Wireframing: It helps mapping out user journeys and also starting a paper prototype but more importantly it helps with understanding the collaboration of parts of software.

Prototyping ecosystems and business value

Service advertisements: the first advertisements to test the values by checking the facts and details and also emotions conveyed
Desktop system mapping: Make easy origami of the environment including main players and touchpoints to understand value networks
Business Model Canvas: It is used to visualise all the building blocks when starting a business.

General methods

Mood boards: "a way to communicate target experiences by leveraging analogies of known concepts".
Sketching: any kind of lo-fi way to sketch interactions quickly
Wizard of Oz approaches: the main goal of using these approaches is evaluating core functionality and value.
For selecting right methods you should consider the purpose of creating a prototype, the questions that should be answered as a result of prototyping, the materials to be used, the methods to analyze and visualize the data, the contributors to experience or test the prototypes, the way to collect these participants, the prototyping team and their specialities and skills, the place and time of the sessions, the number of prototypes, the triangulation methods that shall be used, the plan to analyze and adapt the approach.
Facilitation Methods
There should be a way to make workshops fun, engaging and productive. Warm- ups can help participants get comfortable in the workshop and also wake them up in certain times of the day. But you should keep in mind that if you choose a wrong method it can cost you the respect. Also many service design activities are energizing, and on the track.
" It's often better to have a design activity that energizes, instead of an energizer that distracts. When content meets engagement, you are on the road to success."
Three-brain warm-up: It helps participants to wake up and forget about what they were thinking.
Color-chain warm-up: It is a great model of communication and building trust.
"Yes, and…" warm-up: It helps to switch between convergent and divergent activities.
Red and green feedback: An easy way to ask for practical criticism and overviewing each team's work
For selecting right methods you should consider the team, the level of formality between participants, the purpose of the activities, the physical and mental environment and space for participants, the time and place of the sessions.
Bibliography:
This Is Service Design Methods: A Companion to This Is Service Design Doing, Marc Stickdorn, Markus Edgar Hormess, Adam Lawrence, Jakob Schneider, O'Reilly Media, 2018
---
Downloads for This Is Service Design Methods
You can also get an additional amount of interesting knowledge about this content. With our newsletter, you will get an efficient set of tools to learn a lot about topics focused on services & digital product building. Read more.