Culture
Join us to experience software craftsmanship, work with a great senior-only team working in an agile way.
Contact us today.
What is Flexiana?
Flexiana is a remote-first community, full of open-minded, autonomous craftsmen with a passion for developing software. Together we build a space of trust and collaboration. We are spread across the globe and highly value our diversity.
Flexiana culture
Culture is an ongoing process. Employees should feel happy in their jobs and inspired to continue their self-development and sense of well-being due to the support they are receiving. Before anything please learn more about us.
One team, one goal
We are working as one team within a flat structure – Developers, Scrum Masters, Marketing, Sales, Lead Gen, and People ops.
Despite the fact that we are very decentralized we have a common goal – solving our customer's business problems through well-crafted software and effective collaboration of brilliant minds.
Join us to experience software craftsmanship, work with a great senior-only team working in an agile way.
Craftsmanship
Print a big poster stating: "Professional, Disciplined, Always Improving" with big letters and read this:
Mutual trust and accountability
We don't micromanage. It's as simple as that. We are building a healthy culture of mutual trust in every aspect from time tracking to communication with the customer.
Communication
Here in Flexiana we have fostered an environment of openness using tools, platforms, and touchpoints to support our teammates.
Transparency
‍Everyone should know what is happening in every team – we have a shared goal. Every team is responsible for radiating information to the company.
Feedback
The main rule is: praise publicly and critique privately.
What our clients say about our team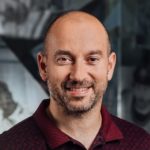 "Flexiana has been helping us push our tools ecosystem forward since 2019. Together, we co-develop various applications that help Livesport employees to be more productive. Developers from Flexiana are experienced as well as communicative, not afraid to offer useful ideas instantly."
Livesport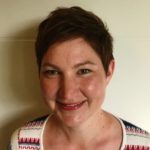 "Flexiana helped us build new systems in our new micro service architecture. They were great to collaborate with and delivered value very quickly. I would not hesitate to use them again."
Zimpler
What our developers say about us
Flexiana's culture is about learning and you are so free but yet at the same time you feel responsible and committed to the code, and that makes you grow a lot.
Brahayan Suárez
If you are familiar with the speech from Simon Sinek about leadership and how leaders should support people who work with the company, and be there for them and care for them, I think Flexiana is a real example of how they should work and practice. Flexiana is like a second home to software engineers.
David Lapeš
Despite working entirely remotely, I always feel connected and surrounded by a friendly environment.
Dimos Michailidis
The structure of Flexiana is really flat there is no hierarchy of bosses and subordinates. It's like functional anarchy, and I do mean "functional", it does work incredibly well. People feel like they can contribute on whatever they are good at and they know. It's the ability to share information, the ability to use what you know, the ability to express yourself, it's just freely available there.
Iain Wood
There are three things that stand out for me about the culture of Flexiana; the opportunity to study, remote work, and the friendly international team.
Ihor Makarenko
Joining Flexiana means joining a multinational remote-first team where we share our love for Clojure. Here you will be in a learning-centric environment where seniors encourage each other while building exciting products and services. Working at Flexiana means having the flexibility of working anywhere in the world while collaborating with a truly diverse group of people. Join us today!