Leaders are responsible for everything that happens under their watch. That includes for example their brand, office culture, turnover rates, employee and customer satisfaction and more. The important factor is that the successful leaders are usually able to provide you with a clear and defined approach to how they lead other people: their leadership philosophy.
Try to ask yourself:
Have you ever taken the time to truly think about what kind of leader you want to be?


Do you have a written list of your key leadership values to have a clear guide for your self-leadership?

If not, how can you successfully lead your organizations and project teams?
… So many questions.
When clearly articulated, a mission statement, organizational philosophy or values proposition of the company help to guide members and focus their work. Leadership philosophy works similarly but on a personal level. It lets people know what you expect, what are your values, and how you'll act in which situation. Successful leaders communicate their leadership philosophy by living it passionately every day in all they say and do. All this information creates a work environment less stressful and more productive.

We believe that all team members have to have the same values.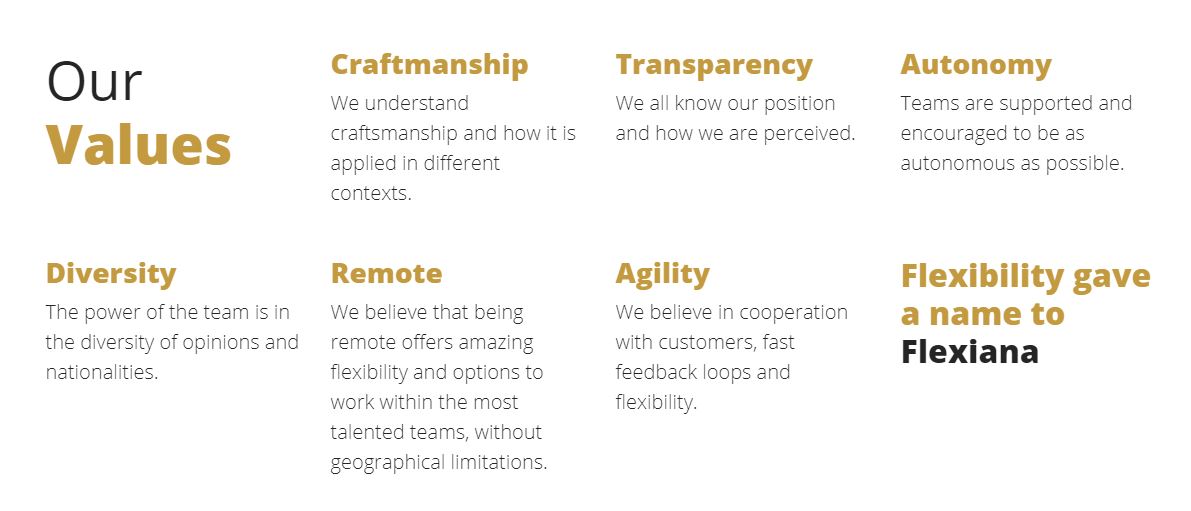 Managerial craftsmanship
Modern leader is a managerial craftsman as well.
It would be naive to think that philosophy alone can prevent and solve all problems. Although the philosophy of leadership is personal and there is no good or bad approach, there are trends in people leadership and rules that need to be respected. Last but not least, there is a range of knowledge and skills that a leader needs to be able to successfully lead his team and that must correspond to his values.
The skills are a part of strategic leadership domains and enabler leaders to lead. The leader must have managerial skills – he must be managerial craftsman. Let's point out some essential ones.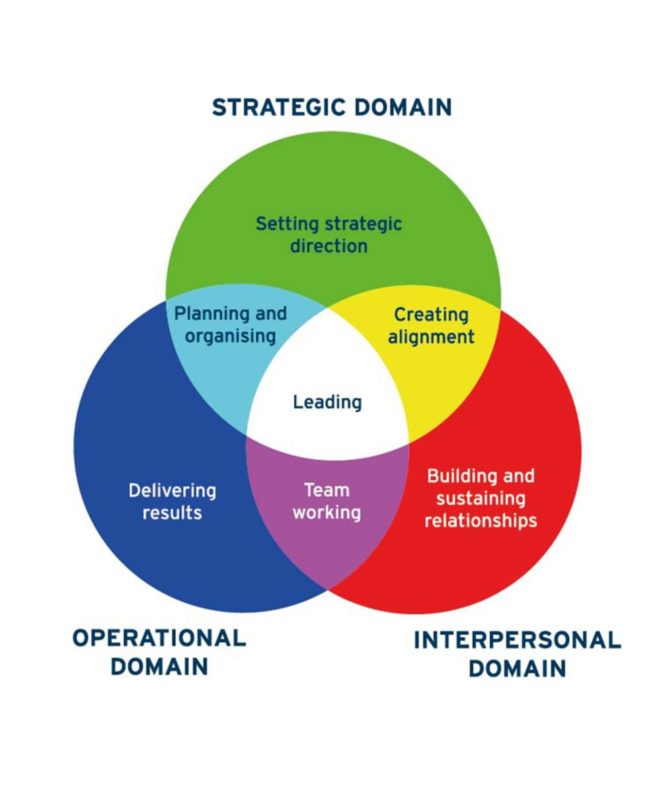 Human-centered approach & Empathy & Customer Experience
Huge emphasis should be placed on involving the human perspective in all steps of the problem-solving process. This is closely related to the empathy that is trying to see other people (both clients and collaborators) point of view on the project you are working on. Of course, people differ in the degree of their natural ability to empathize with others, as well as in their disposition to types of empathy. Research has shown that empathy is not simply inborn, but can actually be taught, so if you feel that your skills in this regard are limited, there is a lot of room for self-development.
Craftsmanship & Data-driven & Agility
Craftsmanship is built on 3 values: Best practices, Disciplined delivery and Continuous improvement. None of the mentioned points can fully exist without strategic decisions based on data analysis and interpretation. And each interpretation needs to be implemented. Agility is the ability to change and control the direction.
Productivity & Problem solving & Service Design
Problem solving consists of using generic or ad hoc methods to find solutions to problems. It includes problem defining, clarifying its causes, setting priorities, choosing alternatives for a better solution, and directly implementing this solution. The most popular problem solving methods are Root Cause Analysis (RCA), CATWOE or 5 Whys method. Leadership also impacts the organizational culture, and plays a part in the productivity of the organization.
Innovation and change
If we want to innovate or change, the best option is to divide the process into seven steps and make sure that each of them will run smoothly.
Collect data, ideas – get all data to one place
See, understand – put data to meaningful form, learn about possible solutions and their pros and cons
Decide – after understanding various pros, cons, ROI and risks, decide what changes will be implemented
Change management & deliver output – change organization and deliver 1 output
Leverage & high-output – scale organization to level we find good
Amplify – make materials/presentations and share it
Simplify & standardize – understand valuable activities and make sure they happen, recognize waste and remove it