We once commented on this topic and now we have looked at it from a different perspective. In this post, it will be about 1. the questions: what, why and how? and 2. VUCA acronym.
Why does change management fail?
Transformations have a miserable success rate. Not only in the corporate sphere but also in all aspects of our lives.
The usual suspect is wrong change management – the method or execution itself. In this case, we are trying to improve execution, but with no significant results. We are continuing to try even harder. Expected results are still not there and we are even facing new unexpected challenges.
We should focus rather on WHAT needs to be changed and WHY, rather than methods as the first key to success.
Before worrying about HOW to change, the organization needs to figure out what to change – and which of the changes has the highest priority for now.
Change in context
Organizations and individuals are not living in bubbles. We live in a fast-changing world – the VUCA world.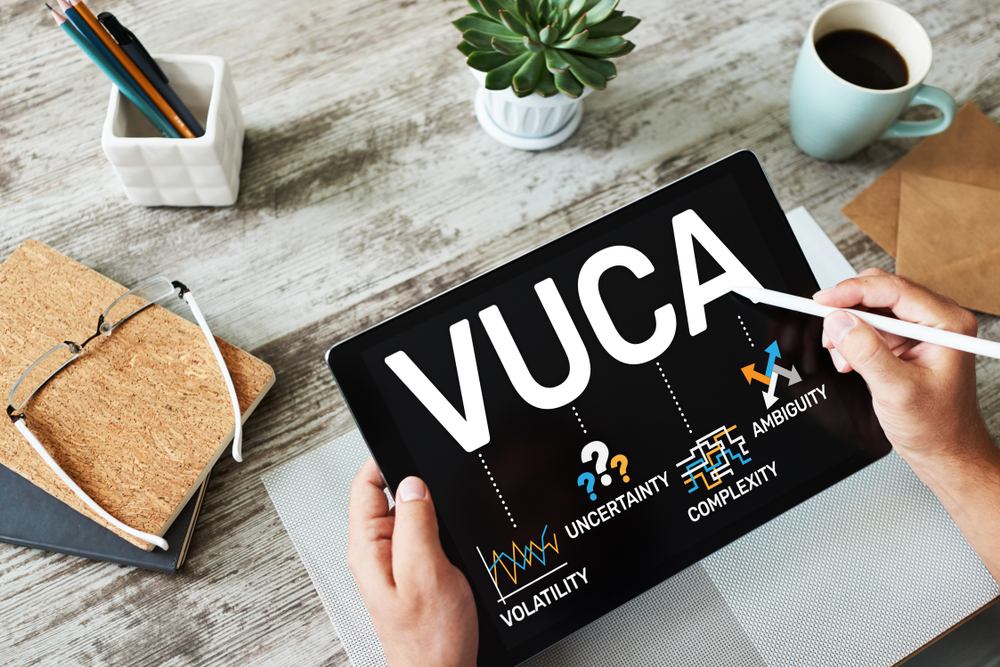 There are myriads of forces impacting us every day – we need to develop efficient strategies for handling those forces. But, we need to understand the change drivers first.
The main drivers of the changes are:
Disruptive economy – disruptive businesses models can appear at any time anywhere (self-driving cars, fintech, edutech)
Gig economy – commoditization of work and expertise on demand
Cloud and Low-No code platforms – running businesses and application without owning the infrastructure and skills
Online presence – you can appear as a large operation without any office
"Black swan" events – unpredictable situations, instability
We need to understand:
What is the nature of the change?
Why is the change happening?
What are the risks of not changing?
Content or method of change?
The first suspect that will be blamed is the implementation and execution of the change. Maybe the change team as well. We can read thousands of books about change management (10000+ results on Amazon) or get numbers of online or in-person training.
We are trying to get better at execution, and many times we are ignoring the content of the change.
Imagine, there are 2 companies – the first one is perfect in execution, but lacking the change content (e.g. new product). The second one knows WHAT and WHY to change, but lacks the execution.
Which one would you choose for the beginning? Right content or implementation? What needs to change in each company in order to succeed? Do you have the right skills to change your organization?
Choose the right WHAT for change
Based on the research there are five prototypical change challenges "WHATs" that should be taken into account.
Scaling – going global, scaling company throughput and operations
Customer experience – improving CX, going deeper into customer's problems usually using human-centered methods (Design thinking, Service design, HCD)
Capability – simplification, digitalization, cooperation using agile methods
Innovation – researching, creativity, prototyping and fast evaluation of the hypothesis
Sustainability – green, social responsibility and inclusion
All their prototypical change challenges have their enablers, blockers, and best practices. Before going into the change itself, first, consider where the change fits in and what is the efficient strategy to deal with each type of change.
Conclusion
Each organization lives in the context and needs to change because of the drivers that exist in the current VUCA world. Before going into HOW to change, first consider WHAT needs to be changed and WHY. In order to develop the right winning strategy for WHAT to change you need to understand the enablers and blockers of each prototypical change challenge.
Focus on one change in time. This change should have a clear and uncontested priority for the whole organization. Pursuing too many "WHATs" at once is a recipe for failure.
In the second part, we will take a look at the second key for successful change – managerial skills.
Resources:
https://hbr.org/2017/11/what-everyone-gets-wrong-about-change-management