On Thursday afternoon, June 25, 2020, we organized a Business Agility workshop in cooperation with AV MEDIA company. This workshop was open to the public and anyone could sign up. The aim of the workshop was to be inspired by elements of agility for growth and flexibility.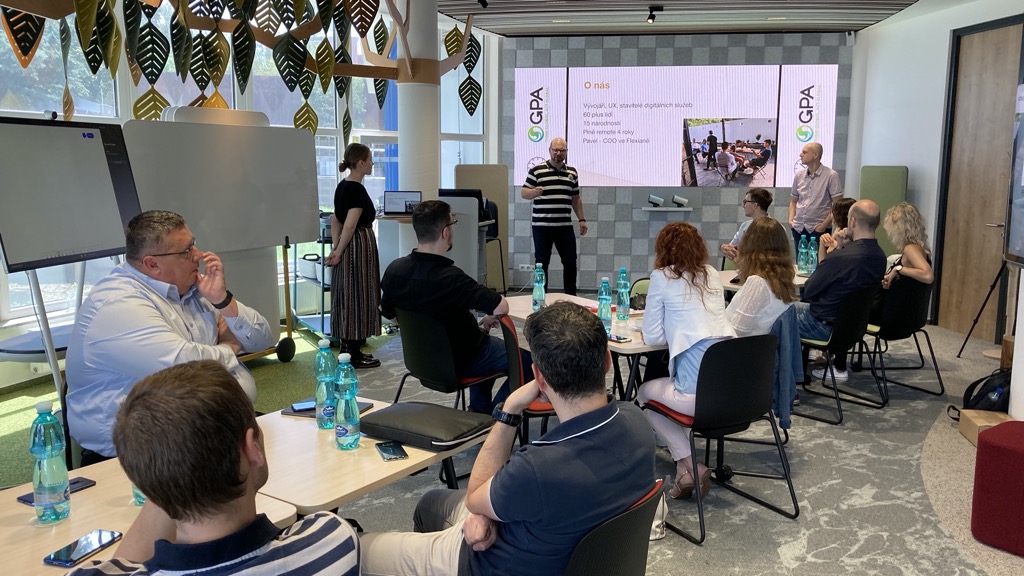 Primarily Agility
At the beginning of the afternoon, our certified Pavel (COO in Flexiana) and Jiri Platek (Marketing Manager in AV MEDIA) welcomed participants and lead this workshop in a modern environment. The participants were divided into 3 working groups so that they could work better and use a lot of high-tech equipment.
During the afternoon, the leaders presented the usual definitions, best practices, regular rituals and our own experience. They answered the questions: What is not agility, why be agile, what is business agility, how to change. An interesting feature was the video greeting from Jiri (CEO in Flexiana) and the sharing of our own agile experience and know-how.
Usability through sectors
The workshop was attended by representatives of companies from the following sectors: finance, travel services, car manufacturers, human resources and software development. Thanks to this composition of participants, topics such as remote working, modern technology, work-life balance and agile transformation were also discussed.
At the end of the workshop, one of the participants suggested making an online connection of all participants using mobile phones and Linkedin features (Search nearby). Within seconds, the connection became a reality. This workshop was again supported by our colleague Andrea, similar to the last one on the topic of The Agile Method – How to do it.